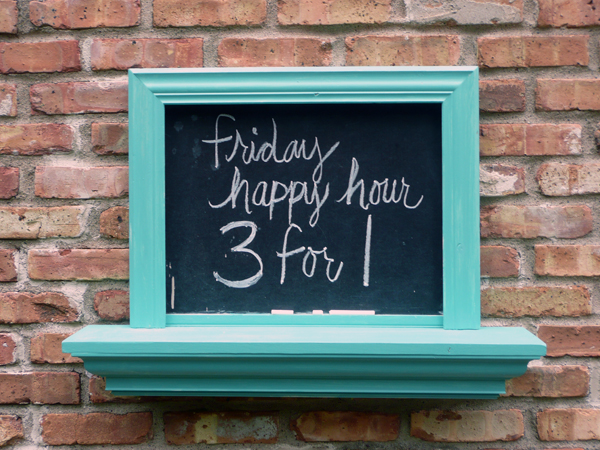 Hey, Julie here for the girls. So. How's your Friday looking? I don't know about you, but I'm having a bit of a fight to stay focused on work. I'm ready for a break!
Speaking of a break, last night, in keeping with this rhythm we've got going, we girls had planned to connect—but Em's headache hijacked her plans, and we sure missed her. Heath and I landed once again at our local Travail (which was packed, by the way!) and I truly enjoyed my butter burger, with no bun, no cheese, and lots of homemade fries. Apparently I've gained the reputation there as the "no-garlic girl," which is handy because then I've got five amazing chefs taking care of the garlic issue with me barely having to ask.
They know how to keep a girl coming back.
Anyway, here's a look at what's been happening on our end.
outs and ins | emily
decision made | and it was a wise one, Em.
eat pray love | it was more than just a movie, really.
shorts and longs | julie
counter-cultural | learning how to grieve.
eat pray sleep | it really was the better choice.
my paws for the day | a serious shot of cuteness.
cooler than me |  pretty much everyone is.
olds and news | heather
a bat, a board and an umbrella | sometimes that's all it takes.
bring your own beverage | an adorable line-up at heather's house.
tomatoes | my mouth is watering just looking.
Happy weekend!
And by the way, we sure do love hearing from all of you. Leave us a note sometime, ok?